From Planning to Execution: How EventsOS Simplifies the Event Management Process
EventsOS is a comprehensive event management platform that offers an end-to-end service to help event planners and organizers manage their events effectively.
It offers a range of features such as events registration management, events session management, booking and appointment, exhibitors management, events attendee management, tickets and badges and other key event management collateral.
One of the standout features is the free app that can be used to check in guests at the event. The app includes a QR scanner and the ability to print name badges
All data in EventsOS is updated in real-time across multiple devices, making it easy for event planners to stay on top of the event's progress. Additionally, it offers advanced statistics that can be shared and exported on the fly.
For exhibitors, EventsOS offers a free Lead Retrieval app that simplifies the lead management process. With the app, exhibitors can easily collect leads, track interactions, and follow up with potential customers after the event
Overall, EventsOS provides a one-stop-shop for event planning and management needs. With its intuitive interface, robust features, and real-time data updates, it's an excellent option for event planners looking to streamline their processes and provide a better experience for their attendees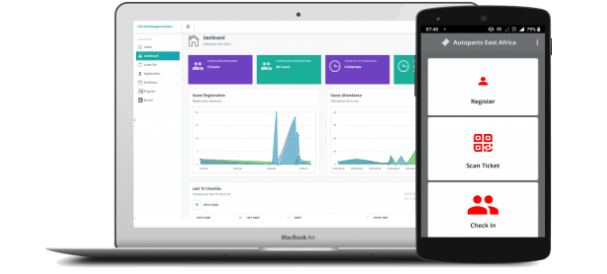 We invite you to schedule a complimentary demonstration with us today. Should you require further details or have any inquiries, please feel free to reach out to us by email at info@identigate.co.ke or by phone at 0798 335732.